Evening Cruise with Rockfish™ Fish and Chips –
2¼hr cruise
Settle down with scrumptious fish and chips, and relax on this perfect 2¼ hour evening cruise… We set sail from Torquay, Paignton* and Brixham on this magical cruise close to the shoreline and geological features of Torbay and beyond.
We have a free drink in behind the bar waiting for you at anytime, and Rockfish™ fish and chips are delivered hot, fresh and delicious to the boat…
Our fish and chips cruises aren't just popular amongst holiday makers – we have a fair few locals on board too!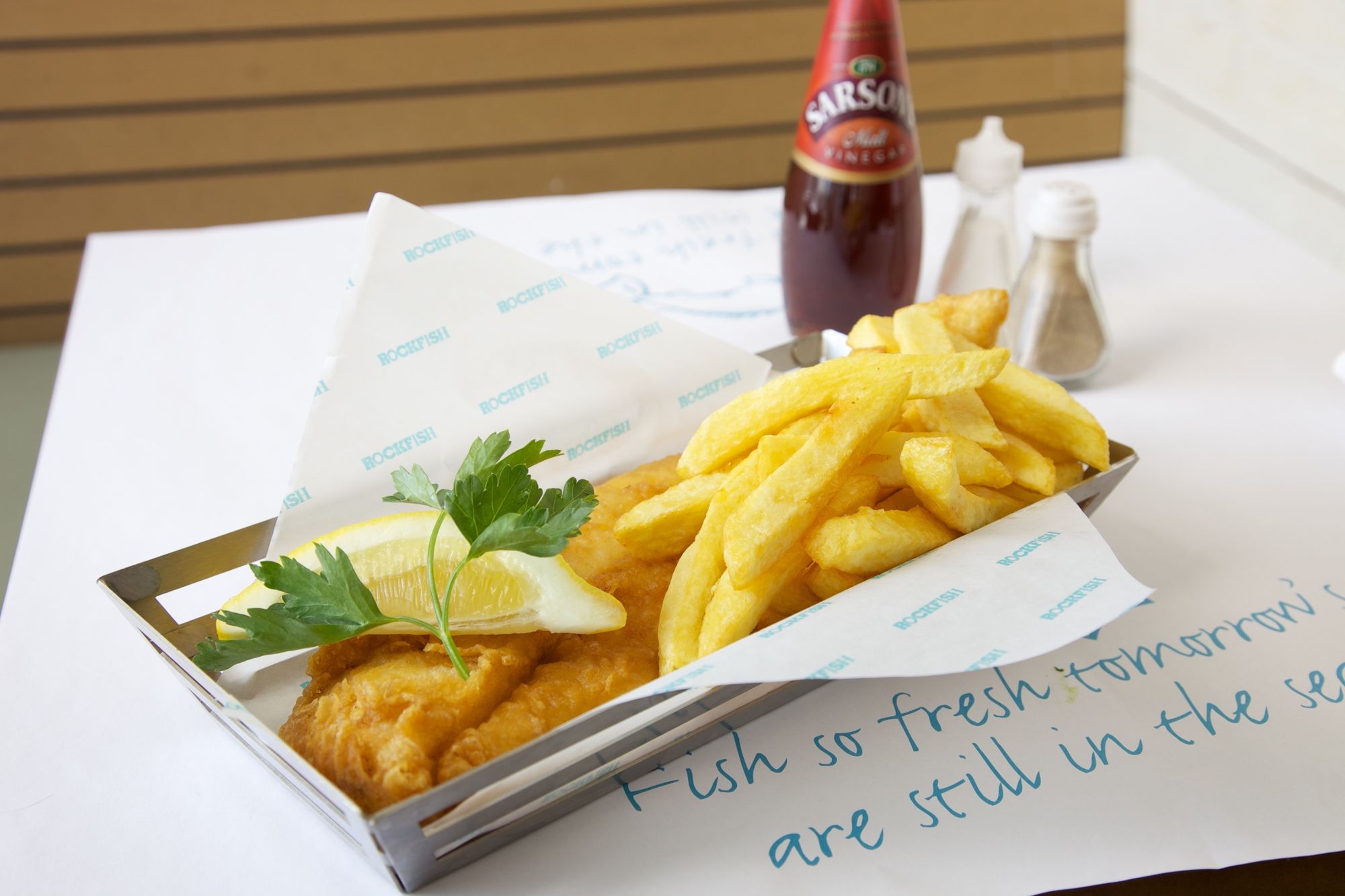 Rockfish™ Evening Cruise information:
This trip normally departs Torquay harbour at 6:30pm and Brixham harbour at 7:10pm. There are no pickups or dropoffs in Paignton harbour this season (unless notified sooned) These times will change to depart slightly earlier towards the end of August, due to sunset times. 
AUGUST AND SEPTEMBER'S DATES HAVE NOW BEEN PUBLISHED – PLEASE CHECK THE BOOKING CALENDAR FOR DATES AND AVAILABILITY. MORE DATES OCTOBER WILL FOLLOW VERY SOON.
SEE YOU THERE!
Due to the nature of the large orders we place with Rockfish™, please book this trip by no later than 4pm the day before sailing to guarantee your spaces. Sometimes in the summer we are able to extend this deadline to 2pm on the day of sailing, but this isn't always possible.
2022 Rockfish Cruise Dates:
2022 dates up to the end of September have now been published, October's will follow later in the season 
Please check booking system for dates and times.
Pricing and other information:
Please check the online booking system for dates times, pricing and availability!
[wptripadvisor_usetemplate tid="2″]
Our Brixham Harbourside Kiosk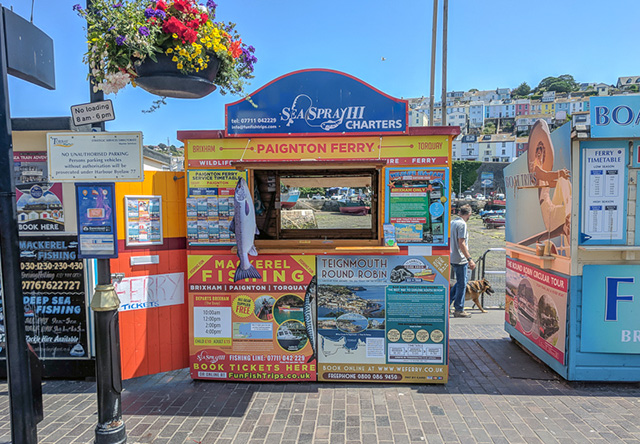 Brixham Address: (Kiosk)
Funfish Trips, Sea Spray III Kiosk
(opposite ULA Gift Shop)
The Quay, Brixham, Torbay,
South Devon, TQ5 8AW

*We don't have information kiosks in Paignton or Teignmouth, but some of our boat trips sail from those places! Bookings can be made online or by telephone, and you'll receive clear, helpful instructions/directions so you cant go wrong! Your confirmation email/text will be your ticket to board.
Paignton* Address: (Boat)
WeFerry, North Quay, Departure Point 'A'
(pier opposite The Harbour Lyte Restaurant)
Paignton Harbour, Paignton, Torbay
South Devon, TQ4 6DT
Teignmouth* Address: (Boat)
WeFerry, New Fish Quay - Public Pontoon
(Opposite the New Quay Inn) 
New Quay St, Teignmouth,
South Devon, TQ14 8DA