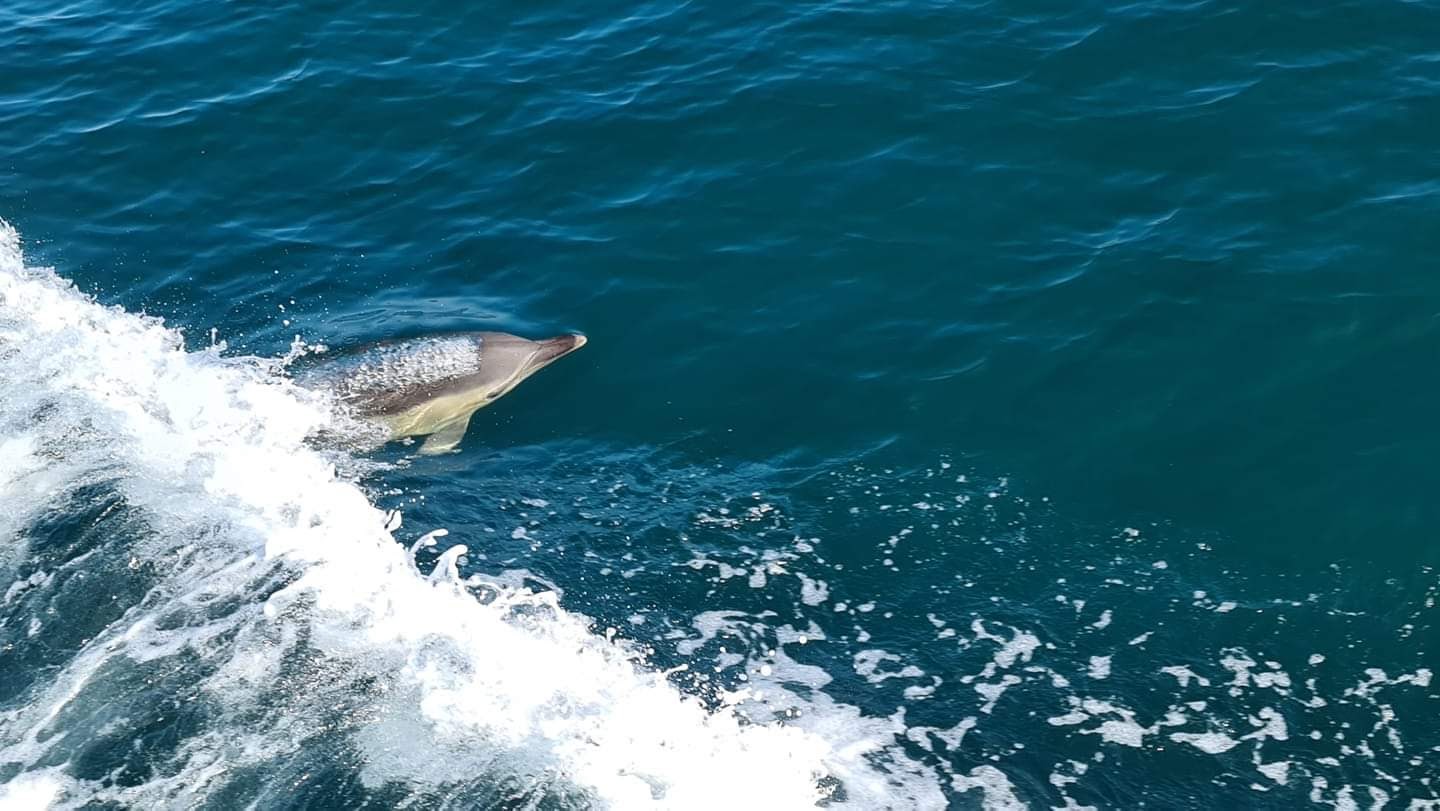 1 Hour Wildlife Seafari (departing Brixham)
Serene & Scenic - £12.50 adults | £9.50 children - sailing 2:30pm every day (and more sometimes!)
Don't miss out this summer on our beautiful and fantastic 1 hour Wildlife Seafari. Relax with us on board and bask in the breath-taking coastal scenery of Torbay while we search for a vast array of wildlife. You are likely to spot Cormorants, Shags, Herons, Kittywakes, Gannets and perhaps the odd Peregrin Falcon; in addition to Grey Atlantic Seals or (if you are lucky) even a pod of Dolphins! Don't worry if you missed your Specsavers appointment recently; Our eagle-eyed crew (who know where to look) will be keeping a sharp lookout for you! A perfect way to unwind…
1 Hour Wildlife Seafari (departing Brixham)
Serene & Scenic - £12.50 adults | £9.50 children - sailing 2:30pm every day (and more sometimes!)
Don't miss out this summer on our beautiful and fantastic 1 hour Wildlife Seafari. Relax with us on board and bask in the breath-taking coastal scenery of Torbay while we search for a vast array of wildlife. You are likely to spot Cormorants, Shags, Herons, Kittywakes, Gannets and perhaps the odd Peregrin Falcon; in addition to Grey Atlantic Seals or (if you are lucky) even a pod of Dolphins! Don't worry if you missed your Specsavers appointment recently; Our eagle-eyed crew (who know where to look) will be keeping a sharp lookout for you! A perfect way to unwind…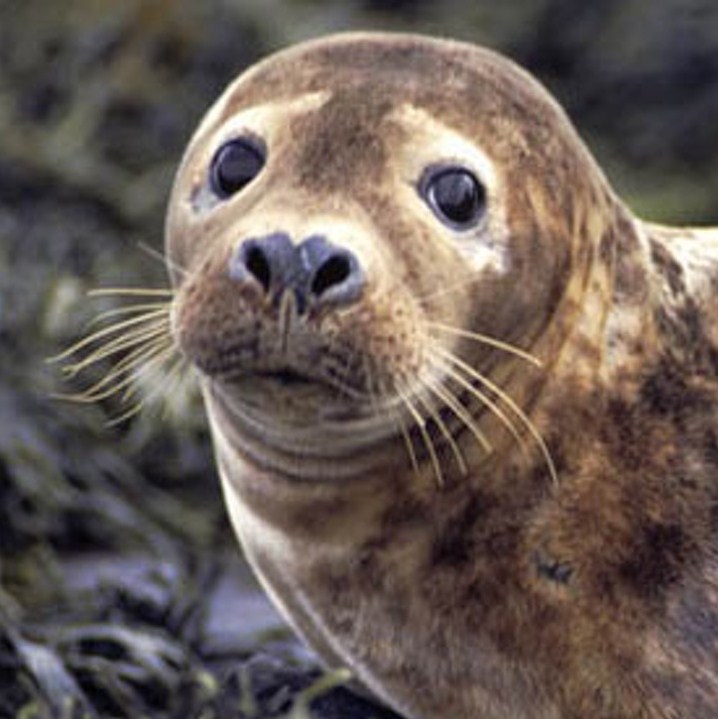 1 Hour Wildlife Cruise…
We will whisk you away from Brixham's quaint little harbour and hug some of Torbay's most stunning streaches of coastline. We hook at right out of Brixham (generally!) and steam along the breakwater, past Breakwater Beach towards Shoalstone Pool…
Soon we're off the edge of the country, with open sea spanning around us – and we're search the nooks and crannies for seals, and (of course..) – our Dolphin and Porpoise friends!
That's without mentioning the sea birds… Come along and have a looksie…
… And check our TripAdvisor before you booksie! 
This trip suits all ages and has never been more popular. Please do ensure you pre-book in advance to ensure you get on! 
.. and dont forget your camera! Your shots will definately impress. Hold them tight though – they don't seem to work as efficiently when dropped in the sea. We unfortunately cannot accept any responsibility for loss or damage to your personal property but then, you probably guessed that, right? 🙂
*Our Torquay wildlife trip takes a different route to our Brixham one!…
1 Hr Wildlife Cruise
Departs Brixham Harbour
Bring a Camera! 
(…and post your shots on FB!)
Runs at 2:30pm every day!* –
Suitable for all ages – DOGS WELCOME M
Adult £12.50 | Child** £9.50
Family £39 (2ad+2ch) – Under 3's free
How to Book:
Phone | Kiosk | Online
Toilet Facilities
Available On-board
* Peak Season Only – Contact us for more information ** 3yrs – 12yrs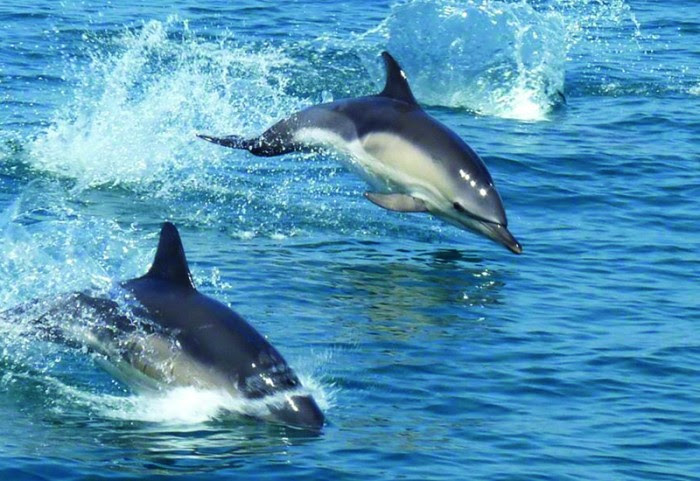 Nervous Passenger? Don't be!
Safety is our No.1 concern at Funfish Trips. Our super safe & fully insured vessels are fully compliant with MCA (Maritime & Coastguard Agency) licensing rules and regulations and our fully qualified and experienced boat masters and crew work tirelessly to ensure that we far exceed the safety specification required for Passenger Boat Operation in the U.K. Our vessels (which carry all of the latest safety equipment) regularly undergo thorough and strict surveys which are carried out by qualified professionals acting on behalf of the Licensing Authority. We can guarantee that you can have peace of mind in that department! If for any reason you are still unsure, please don't hesitate to contact us for more information.
Our Brixham Harbourside Kiosk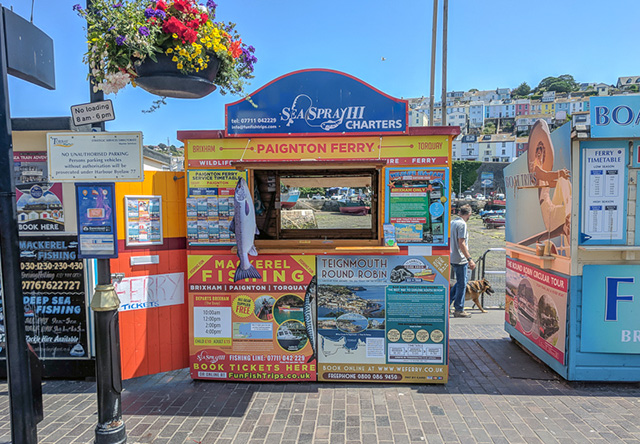 Brixham Address: (Kiosk)
Funfish Trips, Sea Spray III Kiosk
(opposite ULA Gift Shop)
The Quay, Brixham, Torbay,
South Devon, TQ5 8AW

*We don't have information kiosks in Paignton or Teignmouth, but some of our boat trips sail from those places! Bookings can be made online or by telephone, and you'll receive clear, helpful instructions/directions so you cant go wrong! Your confirmation email/text will be your ticket to board.
Paignton* Address: (Boat)
WeFerry, North Quay, Departure Point 'A'
(pier opposite The Harbour Lyte Restaurant)
Paignton Harbour, Paignton, Torbay
South Devon, TQ4 6DT
Teignmouth* Address: (Boat)
WeFerry, New Fish Quay - Public Pontoon
(Opposite the New Quay Inn) 
New Quay St, Teignmouth,
South Devon, TQ14 8DA